At John Elway Chrysler, Jeep, Dodge, Ram, we are all about teamwork. We have assembled the very best team to serve you with your automotive needs. We want to celebrate the hard working people who make everything we do here possible and give you, our guest, an opportunity to get to know us a little better.
Employee Spotlight
April, 2017
Todd Alexander, Service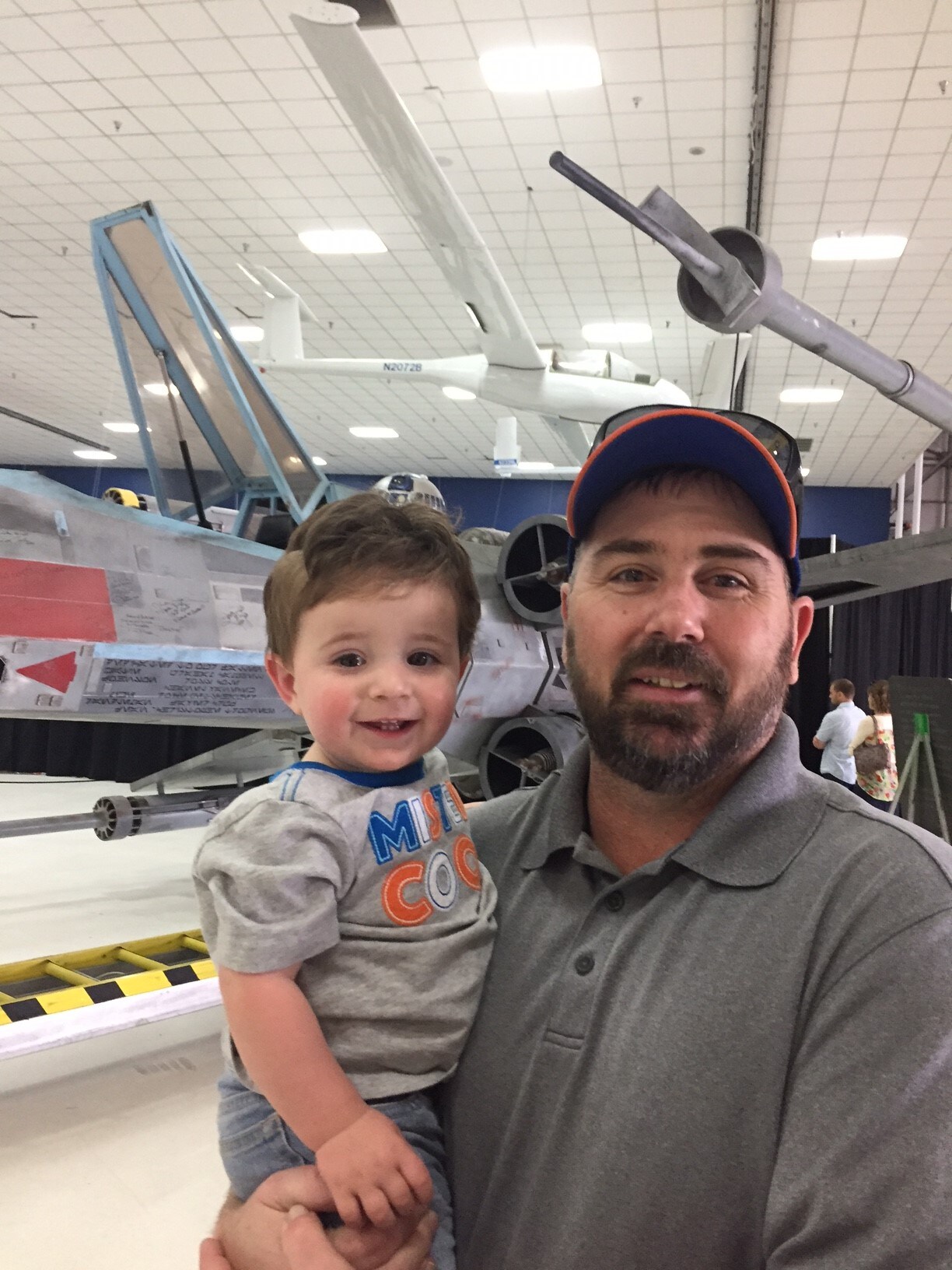 A Texas native, Todd has been a part of the John Elway family for the last 5 1/2 years. In his spare time he enjoys playing golf, fishing, snowmobiling, and spending time with his wife, two kids, and their cat, Tango.  
Todd's current truck is a 2013 Ram 1500, but his favorite vehicular mode is his 2015 Ski Doo 800 Snowmobile, which makes sense since his favorite place to visit is any mountain in Colorado in the winter.  
He says the best part of his job is feeling like part of a team, and working to make sure every guest is happy with their experience
Amy Krutsinger, Sales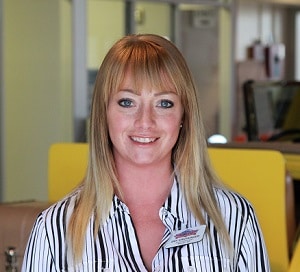 A Colorado native, Amy will be celebrating her 1-year Anniversary with John Elway Chrysler Jeep Dodge Ram in August. In her spare time she enjoys going to the lake, hiking, horseback riding, and spending time with her daughter, Carrera, and their English Bulldog, Bumper.  Amy's favorite truck is her 2016 RAM 1500 Laramie, she loves the high-tech features and how smoothly it drives no matter the road conditions. She says the best part of her job is that she's not paid on commission, "I love it, because it means less stress for both the buyer and the salespeople. I love how we treat our customers after the sale, that they become a part of our family, and I love our team - it's the best team I've had the honor to work with in my 12 years in the car business!"
November 2016
Jamie Martinez, Sales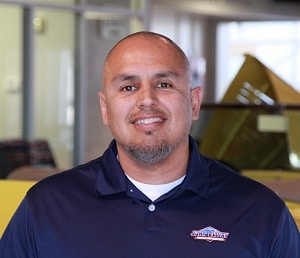 Before joining the Elway team, Jamie spent 11 years in the Middle East serving our 
country in the Air Force and as a government contractor.  An avid traveler, (the only continent left on his list is Australia), Jamie has been living in Greeley with his wife  and two dogs for the last 5 years, and enjoys riding motorcycles, indoor rock climbing, and doing anything in the outdoors.  Jamie is also involved in the Santa's Sleigh Riders every year (when the roads are snow-free, that is!).  Jamie's favorite vehicle is a Ram 1500 (matching bumpers, ride, and interior is a must!), and he says that the most enjoyable part of his job is the consistent support he receives from his team.
Congratulations, Jamie!
March 2016
Laurie Jager, Sales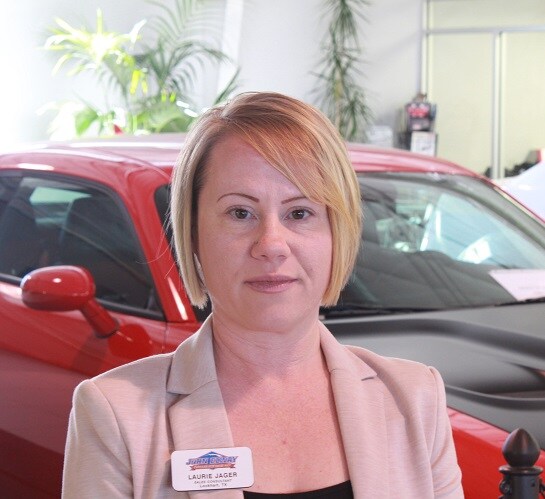 Before joining the Elway team, Laurie spent over 11 years serving our country in the 
Air Force.  Having lived in a variety of places including Texas, California, Hawaii and 
Alaska, Laurie has been living in Colorado with h
er son and two dogs for the last 
three 
years, and enjoys hiking, camping, and grabbing a slice at Empire State Pizza.

 
 She just married the love of her life on February 29th (Leap Year wedding!) and joked that it means they'll only have to try and remember their anniversary every four years.  Laurie's favorite vehicle is a Jeep Wrangler Unlimited (soft top with a manual transmission, of course), and says that the most rewarding part of her job is seeing her customers happy, and knowing that she was a part of a great buying experience 
for them.